Dominic Deegan Volume 1 Reprint KICKSTARTER!
I don't normally do this, but Kickstarters are pretty much the exception to every behavioral rule (within reason). While I wouldn't dream of hijacking the front page to put a filler comic in for this, I'll absolutely use my blog space to talk about a Kickstarter campaign I'm launching next week: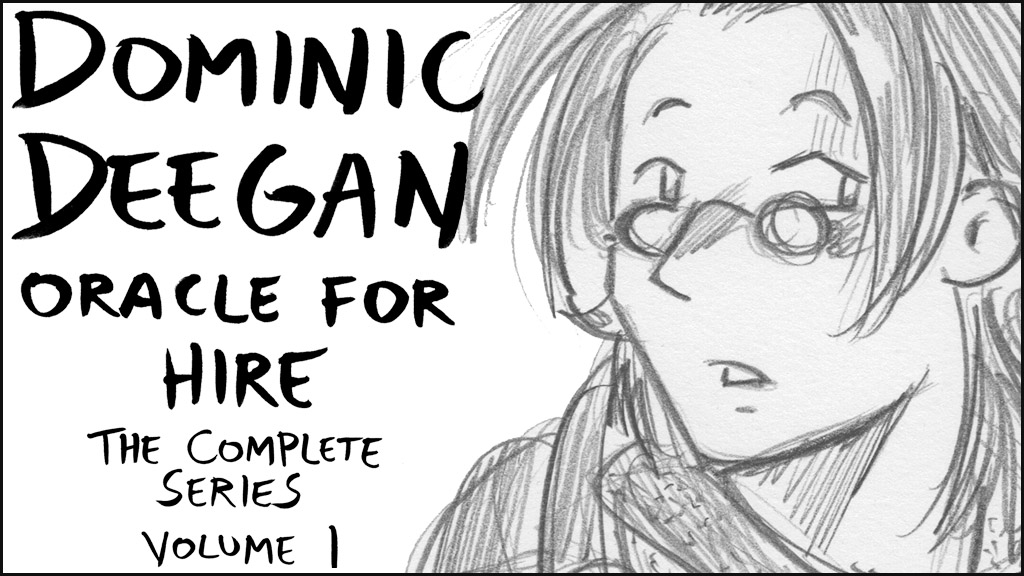 On Monday, February 17 I'll be launching a Kickstarter campaign to reprint the first omnibus of my original webcomic, Dominic Deegan: Oracle for Hire!
Not going to lie, it feels funny to promote the original comic here on Star Power, even if there are many of you who followed me over here once Dominic Deegan: Oracle for Hire concluded! But like I said, Kickstarter campaigns are the exception to almost every behavioral rule. You promote Kickstarters where people will see you talking about it, and since many of you were already Dominic Deegan fans, I think it's justified to take up blog space to mention it. And promote it. Probably a lot.
So yeah! This campaign launches on Monday. If you liked my previous work, I hope you can support it in some way. And if you've been itching for more of that world, I started up a kinda-sorta "sequel" series and renamed the site The Legacy of Dominic Deegan.
Again, I apologize for how much I'm going to talk about this here in the blog over the next month, but Kickstarter campaigns are necessary exceptions.