And one, two, stretch!
It's time once again to talk about the Kickstarter campaign to turn Star Power & the Search for Black Hole Bill into a book, and there is certainly a lot to talk about.  Well, less "talk about" and more "fawn over."  We're astonished, amazed, and flattered that the campaign has gone so well in so short a time.  We blazed past our funding goal in the first two days and hit our first stretch goal in the first week.  We hit our second stretch goal in the second week.  Now that we're in our third week we're making steady progress toward our third stretch goal.  We are so happy that you folks want this project to succeed, and succeed in the best way possible.  We promise to make good on your faith in us.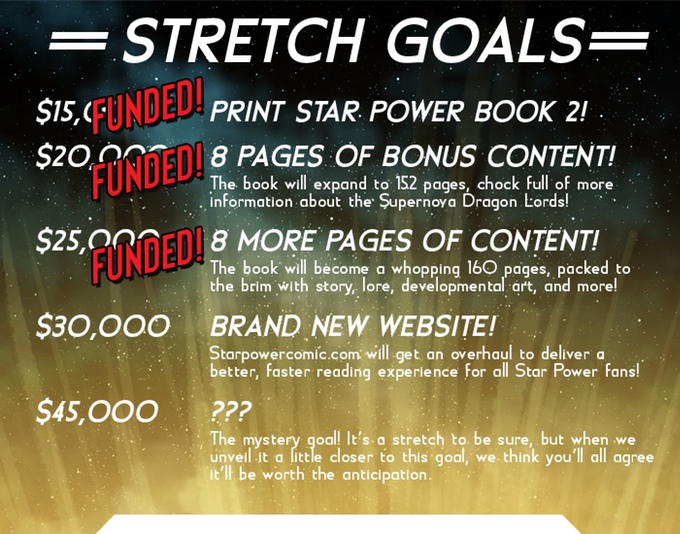 And speaking of our third stretch goal, if we reach it we will overhaul the website!  That means a faster, more streamlined reading experience for everyone!  If you're a backer of the campaign, check the updates and you'll get a sneak peek at what the site will look like should we hit that lofty goal!  Your support has been tremendous already, but spread the word to anyone and everyone you think may enjoy our work!  We're very proud of it, you folks seem to be proud of it, and we want more people to be proud of Star Power, too.