In other, more scandalous news…
I am officially a member of the Boston-based horror burlesque troupe, The Slaughterhouse Sweethearts!  I'll be acting as emcee, narrator, and sometimes puppeteer for this incredible group of performers.  Pictured below is the proof of my membership in this glamorously grotesque group.  You can see me lurking in the background, a sinister servant to these sirens of doomsday.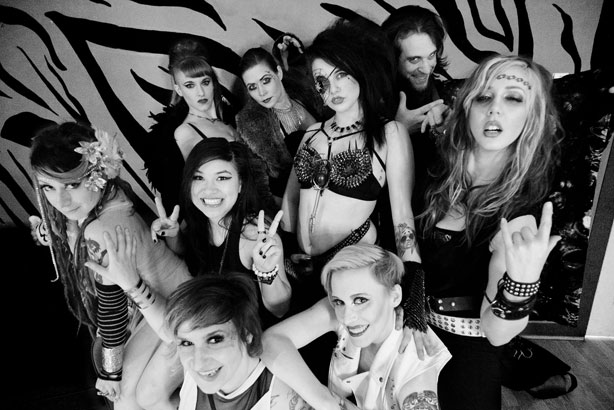 As of this writing, all domestic and international pre-orders for the Dominic Deegan omnibus have been sent out!  After our weekend in Ohayocon, I'll be sending out January's orders over the course of the week, and then I will be all caught up. And then I can stop filling up the blog area down here with news about my previous webcomic. And then I can have more space-related stuff on my mind… like the fact that there was "recently" a supernova in our galactic neighborhood!