STAR POWER came to its conclusion with yesterday's update. I have a lot of feelings about it. Mostly good feelings, some sad feelings, but they mix into an overall sense of pride for what we did over the past seven years.
Obviously I'm sad that it's over. I had a few more stories I could have told, but this comic was never about me. It was about us. STAR POWER was the result of my collaboration with Garth, how our ideas changed after the back-and-forth of editing, and how our working relationship evolved. I could never imagine working on this comic either by myself or with anyone else.
But I confidently look back over these past seven years with a feeling of great accomplishment. Not only did my partnership with Garth last nearly a decade, but we persevered in the oversaturated superhero genre. We didn't try to deconstruct the nature of superheroes or drop a twist that turned the entire setting on its head. We made a classic sci-fi superhero space adventure for seven years, always on our own terms, and for no other reason than we loved the genre. We never envisioned STAR POWER as a stepping-stone or a way to break in to that lucrative mainstream superhero market. We did this because we wanted to, and we did it our way for a long time. I can go to my grave with that achievement.
STAR POWER has been an amazing experience for me. I hope you folks have enjoyed the ride as well, because you're the reason this was so much fun.
What am I up to now? In case you missed the announcement, I started a sequel series to my original webcomic, called THE LEGACY OF DOMINIC DEEGAN. It began updating in July 2019, and has been steadily updating on a Monday-Wednesday-Friday schedule since then. A new page posted yesterday, and another new one will post tomorrow. It's got its own Patreon campaign and everything. Check it out, if you like. I'd like it if you did.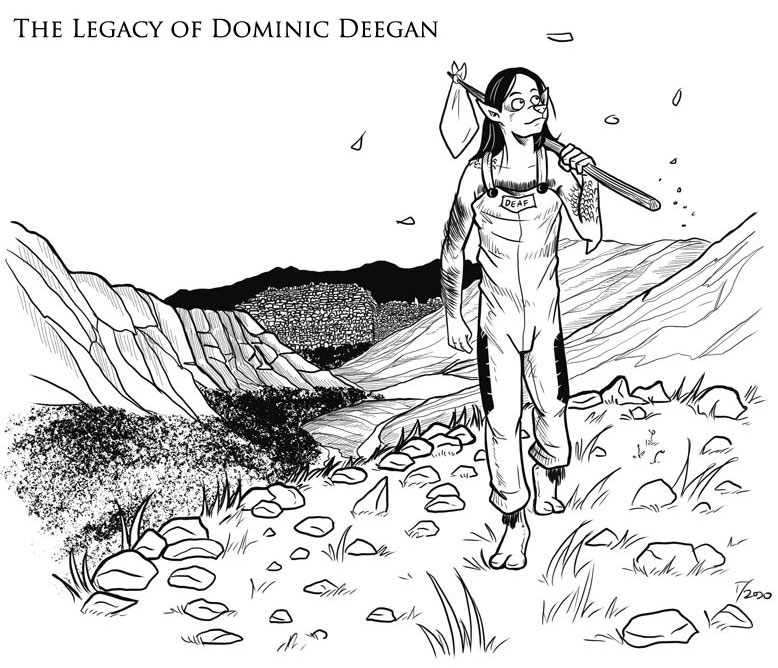 As you can see, this isn't goodbye. This is going forward and facing our future. We hope you come along for a new ride with us.
Thank you all for everything, always.